IDEAS FOR ART, HOBBY, BUSINESS...

- NEW TOURIST POTENTIALS -
Suggestions for investment for a different kind of business, since the same routine can not last forever.
We are witnessing closing if many trade, catering and production establishment, because they operated in the same way as competition.
The following text contains ideas for new businesses, use of spare time by means of a hobby or creative expression through art.
MINI RAILWAY FOR THE UNDERGROUND AND ABOVE-GROUND OF PETROVARADIN FORTRESS
Under the south-eastern Hornverk, Petrovaradin fortress (the city of Novi Sad, Serbia), all the way to bastion of Jelisaveta over the "Old circle" or the centre of the underground towards west, there is a 1.8m wide gallery, appropriate for laying railtracks for transportation of tourists. Similar conditions exist in the underground of Princ Eugen.
The length of certain tracks in the underground and bove ground could be between 0.3 and 8 km.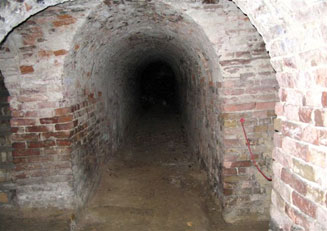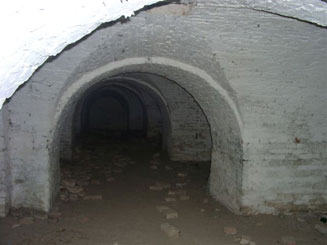 CAFE-GALLERY - PANNONIAN ATLANTIS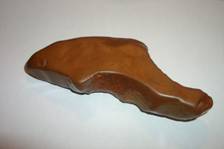 It would consist of cafes, restaurants and exhibition area with findings from central Danube basin, providing a different picture on the origin of civilisation. Opening of such exhibition would attract visitors thirsty for new knowledge from all over the world. This would lead to a new tourist attraction and more income.
You can find more details in following books: "Petrovaradin through legend and reality" and "Petrovaradin and Srem - mysteries of the past".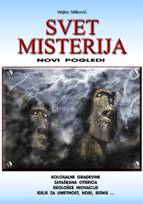 Mysterious world (pyramids, sphinx, Stonehenge...) would be depicted of the walls with the illustrations of solutions for the greatest world mysteries, with focus on local geographical area.
More details can be found in the book "The world of mysteries - new views".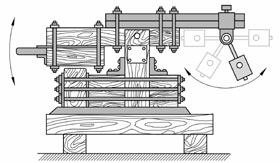 Next to the bar would be positioned multi-stage oscillators which are not compliant to present laws of physics, which would provide first-hand experience of these simple machines...
Two-stage oscillator represents a new source of ecologically clean energy, and consists of physical pendulum and a lever. The attractive effects can represent a tourist attraction.

Picture 3. The model of two-stage oscillator as a tourist attraction
More details about these machines can be found on this link: "Strange machines - two-stage mechanical oscillators".
CAFE - SELF-HEATING ECOLOGICAL HOUSE
Unusual object attracts attention as it is, let alone if it was a catering facility. The idea has been tested in practice on housing objects and underground galleries of Petrovaradin fortress (the city of Novi Sad, Serbia).
More on self-heating ecological objects can be found in the book: "Ecological houses".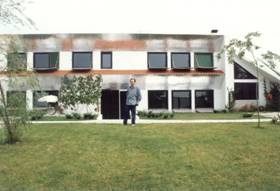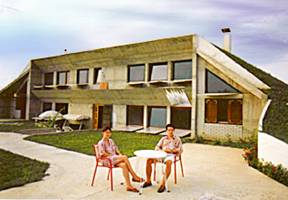 Idea for a documentary, feature film or a cartoon can be found in parts or in the whole of the book "The world of mysteries - new views". In that way, entertaining and educational would be joined, using practical solutions in exploring new views. The author has numerous ideas and a synopsis for new movies, and is hereby inviting anyone who is interested to invest in mutual cooperation.
There is a large interest in mysteries, so that book dealing with this topic are issued in millions of copies in numerous languages. New technologies (CD etc.) can be used in addition to traditional written form. The author has many ideas and sketches for new titles and is hereby inviting anyone who is interested to invest in mutual cooperation.
Unusual effects created by multi-stage oscillators can be improved with artistic creations. Therefore, cooperation between all interested creators is mandatory, regardless of their field of work.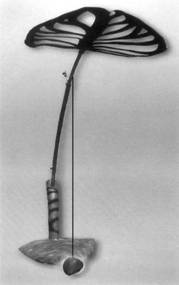 *
Commercial products made of metal, glass, ceramics, plastic, wood, textile...
Author will provide the solutions.